FREE ESTIMATE
The first step in the J&E Roof System Process is handling your estimate request. Whether you call in and speak to one of our live secretaries or submit an online estimate request form, we will be able to provide you with a free estimate handled by one of our roofing professionals.
THE CONTRACT
Once a roofing professional has come out, you will receive a proposal for the work that we are able to perform. We will provide you with two copies of the contract, one for you to keep for your records and a second for you to sign and return to J&E Roof Systems. Once we have received the signed contract & down payment your job goes directly into the scheduling department to be setup for completion. You will receive an estimated date as to when the job is expected to begin.

SCHEDULING YOUR JOB
The third step in the J&E Roof Systems Process is to prepare for the work to begin. We will select the best crew for your project, and a time for the work to begin (weather permitting). Once we are ready to begin the job we will order any material that is needed, and have it delivered, or brought to the job site by the roofers themselves.

PREPARING THE JOB SITE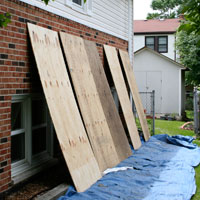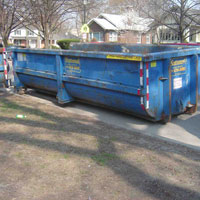 When the crew arrives, they will begin setting up everything needed to complete your job. This may include tarps, ladders, plywood, extension cords, etc. If there are any questions that you would like to ask during any part of this process, please give us a call. It is always best to inform us of any concerns as soon as possible so we can address them.

TEARING OFF YOUR ROOF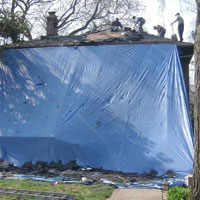 Tearing off an existing roof can be a loud and dangerous process. There is a lot of weight coming off of your home, about 10,000 lbs on average. All of this material has to come off and is placed either directly into a dumpster or on the ground and removed by hand. It is important to understand that we do this everyday, and that many homeowners only have a roof done once or twice in their lives. So again, if there are any questions or concerns please give us a call and we will be able to answer any questions you may have.

BAD WOOD/ BAD DECKING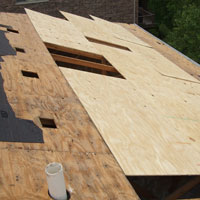 During the tear off process is the first time where the original roof deck is exposed. This is the first time we are able to assess the type and amount of wood that should be replaced. Many homes require little to no new wood, while others could need large sections replaced, as it is about 10% of our customers need no new wood at all, 2% need a lot (over 400 feet), but the average runs 20-80ft. Before any wood or decking is replaced the property owner will be notified and an approval will have to be obtained. At that point and additional costs will be added to the project that will be assessed by J&E Roof Systems and presented to the property owner.

INSTALLING YOUR NEW ROOF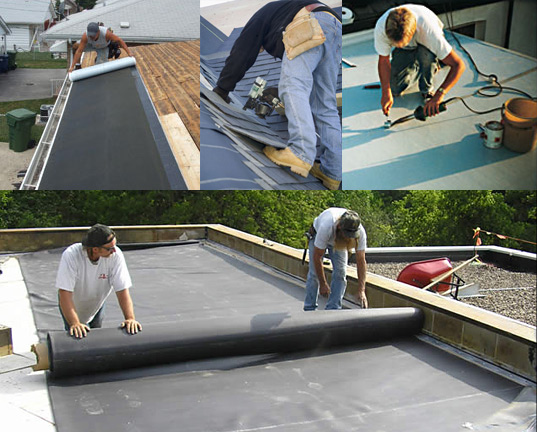 With a solid deck to work with, we are ready to begin installing your new roof system.

DETAILS



Vents, chimney flashings, pipe flashings, "the devil is in the details" must have been coined with roofing in mind. When inexperienced roofers have problems it is usually here. For us there is no such thing as 99%, we feel 1 drip is 100% failure. Our crews take pride in building a roof system that not only looks great but will provide years of worry free service.

COMPLETED JOB
Once everything has been completed, we will sweep and haul away all of the debris around the house. All of our roofing trucks are equipped with magnets that will pick up stray nails around your property. If there was a dumpster used at your property it will be removed after the job has been completed.
This last part of the system is really the most important, 86% of roofing companies' fail in the first 5 years. Our family been in the business for over 30 years and that roof on your house is "our" roof to us. You have one of the best companies in the industry behind you. With a J&E Roof Systems roof we stand by our motto, "Our Family Has Your Family Covered"!